If a disaster strikes your community, you might not have access to food, water or electricity for some time. You should have emergency kits for your home, office, school and car. Here's what you'll need for an emergency supply kit:
Food and water
One gallon of water per person, per day
Food, such as canned goods, that is easy to prepare and won't spoil
Manual can opener
Electronics
Flashlight
Battery powered, solar or hand crank radio (NOAA Weather Radio, if possible)
Cell phone with chargers
Extra batteries
Health and safety supplies
First aid kit
Medicine (seven-day supply), other medical supplies and paperwork about any serious or on-going medical condition
Emergency blanket
Soap, toothbrush and other personal care items
You should also keep:
Family and emergency contact information
Multipurpose tool
Copies of important documents such as insurance cards, immunization records, etc.
Extra cash
Map(s) of the area
Extra set of car keys and house keys
The presence of the CDC logo and CDC content on this page should not be construed to imply endorsement by the US Government of any commercial products or services, or to replace the advice of a medical professional. The mark "CDC" is licensed under authority of the PHS.
Disaster supply kits should include:
water (3 gallon per person)
canned and non-perishable foods (10 cans per person)
baby food and pet food
a 3-5 day supply of medications including over the counter pain medicines such acetaminophen and ibuprofen as well as anti-histamines.
personal hygiene items, extra glasses, baby supplies such as diapers.
An evacuation kit should include:
a first aid kit
a battery powered flashlight
radio to listen for media updates and information on the emergency broadcast warning system
Use lithium batteries, which have an extended life of 5-7 years
You should also have all-important personal identification documents such as passports, birth certificates, driver's license, social security cards, list of bank accounts and credit card accounts. As well as important health information, copies of prescriptions, doctors phone numbers, child's immunizations records, list of allergies. Include important documents such as deeds, insurance policies, stocks and bonds. Don't forget to also include spare care keys, signal flare, whistle, matches (in water proof container), chlorine bleach for a water sanitizing system, duct tape, plastic garbage bags, blankets or sleeping bags, rain or warm weather gear, non electric can opener, utensils or mess kits.
Continue Learning about Survival and Emergency Preparedness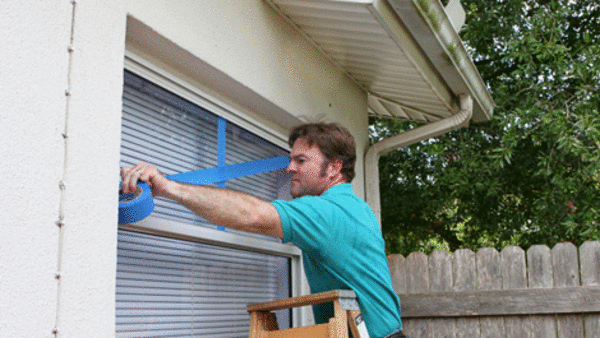 Disasters and emergencies such as earthquakes and floods can happen at any time. Learn more from our experts about emergency preparedness.