Prepare your home for ice, snow and other winter conditions now by:
insulating walls and attics, caulking and weather-stripping doors and windows, and installing storm windows or covering windows with plastic to repel moisture
clearing rain gutters, repairing roof leaks, and removing tree branches that might fall on your home
keeping alternative heating fuel and equipment at hand to heat at least one room when power is out
setting aside a winter emergency supply kit that includes a weather radio and batteries, non-perishable food, water, extra blankets and prescriptions
Trinity Health is a Catholic health care organization that acts in accordance with the Catholic tradition and does not condone or support all practices covered in this site. In case of emergency call 911. This site is educational and not a substitute for professional medical advice, always seek the advice of a qualified healthcare provider.
Take these steps to keep your home safe and warm during the winter months.
Winterize your home.
Install weather stripping, insulation, and storm windows.
Insulate water lines that run along exterior walls.
Clean out gutters and repair roof leaks.
Check your heating systems.
Have your heating system serviced professionally to make sure that it is clean, working properly and ventilated to the outside.
Inspect and clean fireplaces and chimneys.
Install a smoke detector. Test batteries monthly.
Have a safe alternate heating source and alternate fuels available.
Prevent carbon monoxide (CO) emergencies. Install a CO detector to alert you of the presence of the deadly, odorless, colorless gas. Learn symptoms of CO poisoning: headaches, nausea, and disorientation. Keep grills and generators out of the house and garage. Position generators at least 20 feet from the house.
Be prepared for weather-related emergencies, including power outages.
Stock food that needs no cooking or refrigeration and water stored in clean containers.
Keep an up-to-date emergency kit, including: battery-operated devices, such as a flashlight, a National Oceanic and Atmospheric Administration (NOAA) Weather Radio, and lamps; extra batteries; first-aid kit and extra medicine; baby items; and cat litter or sand for icy walkways.
The presence of the CDC logo and CDC content on this page should not be construed to imply endorsement by the US Government of any commercial products or services, or to replace the advice of a medical professional. The mark "CDC" is licensed under authority of the PHS.
Continue Learning about Survival and Emergency Preparedness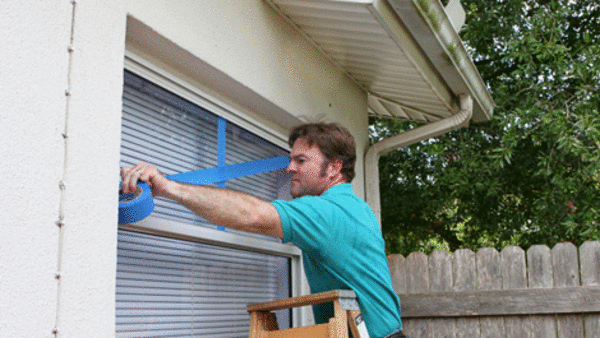 Disasters and emergencies such as earthquakes and floods can happen at any time. Learn more from our experts about emergency preparedness.