Disasters can strike at any time. Are you prepared for an emergency? Here are a few steps you can take:
You might not have access to food, water or electricity for some time. Take time now to prepare at least a three-day supply of emergency food, water and disaster supplies for your entire family. Don't forget about your pets and service animals.
Be informed about the types of disasters that are likely for your area. Create a family communication plan that will help you and your loved ones make contact if disaster strikes.
In the event of an emergency, listen to TV or radio reports for information from local authorities. You may be required to evacuate or shelter-in-place until danger passes.
The presence of the CDC logo and CDC content on this page should not be construed to imply endorsement by the US Government of any commercial products or services, or to replace the advice of a medical professional. The mark "CDC" is licensed under authority of the PHS.
You can prepare your family for an emergency in several ways.
Have a plan--augmented for a variety of potential disasters/emergencies
Discuss the plan with all family members
Practice the plan once a month or once a quarter
Compile important documents in a portable file that will be easy to transport during an evacuation.
Create a disaster kit to sustain EACH person for a minimum of 72 hrs. Items to include: water, nonperishable food items(power bars, canned items) flashlight, batteries, crank or battery operated radio, can opener, extra set of house and car keys, cash money in varied denominations
Customize your plan and kit to fit those specific needs for your family. This might include cans of baby food, diapers, wipes, or senior medical equipment/medications
Check expiration dates and batteries on a monthly basis and mark date on tape outside of the waterproof container.
Keep the container where it is easily accessible in case of an actual disaster or evacuation
Revisit the plan annually for any needed changes
Of course these are just suggestions for disaster preparedness kits. Geographic location and space availability will also affect the items kept in your home and vehicle emergency kits. Additional disaster kit information can be found at www.ready.gov and www.redcross.org/disaster
The best prepared machine is a well-oiled one, and also the reason it is so important to conduct drills pertaining to your family's plan. For instance, many families practice evacuation drills in case of fire to assure all family members are aware of exit routes and meeting areas. Other families may practice their tornado or earthquake disaster plans. Drills conducted on a routine basis increase the chances of remaining calm and surviving should an actual event occur someday.
Continue Learning about Survival and Emergency Preparedness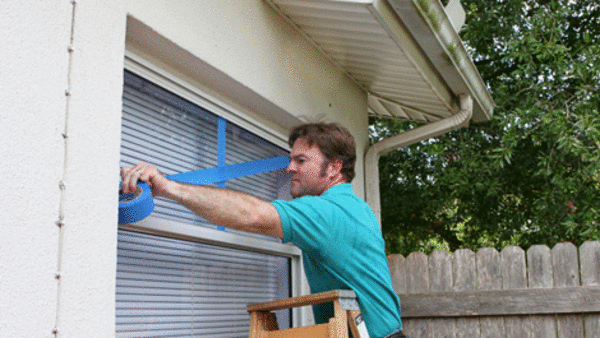 Disasters and emergencies such as earthquakes and floods can happen at any time. Learn more from our experts about emergency preparedness.