Emergency contraception, or emergency birth control, is used to help keep a woman from getting pregnant after she has had sex without using birth control or if the birth control method failed. If you are already pregnant, emergency contraception will not work.
Use emergency contraception if:
You didn't use birth control
You were forced to have sex
The condom broke or came off
Your diaphragm slips out of place
He didn't pull out in time
You missed at least two or three active birth control pills in a row (depending on which pill brand you use)
You were late getting your shot
You have reason to think your regular birth control might have failed
Emergency contraception should not be used as regular birth control. Other birth control methods are much better at keeping women from becoming pregnant. Talk with your doctor to decide which one is right for you.
This answer is based on source information from Office of Women's Health.
Emergency contraception, or EC, is a pill that prevents pregnancy within about 72 hours or five days of unprotected sex, depending on the medication used. This is not the same as an abortion pill, which causes a miscarriage. If you already are pregnant, or if a fertilized egg has formed, it will not work. EC can have side effects, disrupt the menstrual cycle, and be expensive (about $40 per pill).
Emergency contraception is taking a single dose of a synthetic progestin hormone [levonorgestrel] by mouth as soon as possible after unprotected sex. It is called Plan B One Step or 'the morning after pill' and is available at the pharmacy. One step is a single pill which has replaced 2 pill dosing because it is as effective but has fewer side effects [nausea and menstrual irregularities commonly]. It is likely to prevent pregnancy if taken within 3 days [72 hours] after unprotected sex, but the sooner the better. It is not foolproof nor is it as effective as regular birth control.
The use of emergency contraception (EC) has been a very controversial topic lately. I think it's important that we clear up some common misconceptions about this method of birth control. You should know these facts about EC:
It contains the same hormones as some birth control pills.
It works in three ways: By preventing the ovary from releasing an egg, preventing the egg from being fertilized by sperm and preventing a fertilized egg from implanting into the wall of the uterus.
The earlier it is taken following unprotected sex, the more effective it will be.
It is not an abortion pill. EC will not affect an embryo that has already implanted in the lining of the uterus.
From Good Kids, Bad Habits: The RealAge Guide to Raising Healthy Children by Jennifer Trachtenberg.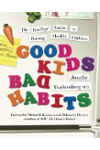 Emergency contraceptive (EC) medication is often called "the morning-after pill." It can help prevent pregnancy after unprotected sex or after contraception failure (for example, a condom breaking). The sooner you take EC medication after unprotected sex or contraception failure, the better it works. You should take it within 3 days (72 hours). However, it may still work if you take it within 5 days (120 hours).
Continue Learning about Emergency Contraception