When we experience stress, we are typically reacting to a situation to which we feel is less than ideal: we feel overwhelmed because of too much happening in our life, we are in a particularly toxic situation with one or more people (work, romantic relationship, family), or any number of other things. Stress, by its very nature, is a product of suffering that we've created in our mind. We know that this stress comes from our own mind, for what may be our overwhelming schedule could be as much activity as another person needs to feel fulfilled.
The discipline known as yoga was developed as a way to help the practitioner relieve the fluctuations of the mind that lead to stress. Through the various components--which include postures, breathing, and concentration practices--we find ways to settle our mind down and not react as strongly to seemingly adverse situations. What was once an overwhelming schedule is now, quite simply, just a schedule.
Activities such as yoga help to manage stress in several ways. Yoga focuses on special yoga poses and the breath. Both help the mind to focus on the present and away from all the stresses in your life. The poses help to stretch and tone the muscles, which may have become tense throughout the day. Yoga breathing helps to put the mind into a relaxed meditative state.

Activities such as Tai Chi and Qigong also help to manage stress with the use of fluid movements and controlled breathing, which bring the mind into a meditative state.
If practiced regularly any of these activities are a wonderful way to manage stress.

Engage in yoga, tai chi, or stretching. These activities are very important, as they not only increase flexibility and reduce tension in the musculoskeletal system but also - once again - make us aware of our posture and breathing. As I have gotten older, I have found that stretching is even more important. As one chiropractor told me, "You are only as young as your body is flexible." If you are not familiar with stretching, you may want to take a beginners' yoga class, or pick up a video on yoga or a well-illustrated book on stretching.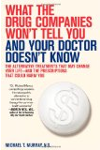 Continue Learning about Effectiveness Of Alternative Therapies