Lazy days at the beach, getting out and about during summer vacation, and holidays at sunny resorts sound like the stuff kid's dreams are made of. But prolonged sun exposure in childhood years leaves kids vulnerable to developing skin cancer later in life. In a given year, a child will get three times more sun exposure than an adult. About 50 to 80% of a lifetime of sun damage happens during childhood.
Protecting your child's skin from harmful UV rays is so important in the early years. Educating them and yourself about tanning is key in preventing long-term damage. Tans were once considered healthy and chic, and probably still are by the uninformed. But this isn't the case. Sunscreen with an SPF of at least 15 is a must and should be worn all the time, even if they're not at the beach. Hats and sunglasses are two other lines of defense. Those young scalps and eyes are at risk too!
Two types of cancer that result from overexposure to the sun are squamous cell carcinoma and basal cell carcinoma, the most common form of skin cancer. This cancer forms in basal cells, which are at the bottom layer of the epidermis. Forgetting sunscreen for one day may not seem like much. But taking into consideration that sun exposure happens every day (even when it's overcast) over a lifetime, now is the time to team up with your child and talk about sun exposure and protection.
From Good Kids, Bad Habits: The RealAge Guide to Raising Healthy Children by Jennifer Trachtenberg.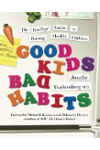 Continue Learning about Effect Of Sun On Skin