The fact is that sun does cause injury to your skin and can effect a positive anti-inflammatory response too. Like most things in the medicinal world, a little bit of sun can be good, but too much is very bad. Initially ultraviolet wavelengths penetrate the epidermis and interact with the Langerhans cells (those air traffic controllers directing the immune system) to shut them off temporarily. This stops the immune system from working at its best. Now, some skin diseases, such as psoriasis, acne, and eczema, happen because your inflammatory system is in overdrive. So the UV light helps quell the immune system's overreaction temporarily so the skin can normalize again. (In fact, UV light treatment in a doctor's office is a standard medical prescription for psoriasis.) But the sun soon becomes toxic once the wavelengths begin tanning or burning the skin (on fair skin types this can happen right away), and those rays can actually start killing the Langerhans cells and damaging the immune system. How long it takes to become dangerous depends on your skin type (whether it's fair or darker).
A 2004 study published in the Journal of the American Academy of Dermatology found that soaking up UV rays is actually addicting. It's believed that exposure to ultraviolet light leads to a release of endorphins, powerful mood-enhancing chemicals that make a person feel relaxed. In a 2006 study published in the same journal, frequent tanners who were given naltrexone, a drug that blocks the opiate-like endorphins produced in the skin by UV radiation, suffered from physical withdrawal symptoms similar to withdrawal from drugs, cigarettes, or alcohol. Addiction is dangerous, any way you cut it, and a tanning addiction can be as self- destructive and potentially life-threatening as any other habit.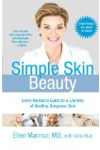 Sunlight is not always bad for your skin. Sunlight stimulates the skin to produce vitamin D, an essential nutrient that helps your body absorb calcium and may help protect against heart disease and other chronic conditions. Certain skin conditions, such as psoriasis, may improve with sun exposure. However, too much sun exposure can increase your chances of developing skin cancer, so balance is key. In most parts of the United States, getting as little as 10 minutes of summer sun three to four times a week enables your body to absorb plenty of vitamin D. There also are a number of non-sun sources of this crucial nutrient, such as fortified foods and vitamin supplements. Be sure to talk to your primary care doctor or dermatologist if you have questions about sun and your skin.
Continue Learning about Effect Of Sun On Skin