Apart from saving lives by treating asthma attacks, our major concern is with permanent changes in the airways, which can continue even if the number of attacks diminishes or appears to stop altogether. Currently, we cannot easily determine if the airways are continuing to alter even after symptoms cease. Studies have shown loss of elasticity of the lungs in patients with moderate or severe asthma.

The loss of elasticity stems at least in part to what we might call the Arnold Schwarzenegger effect. The smooth muscles that line the airways -- known, cleverly, as airway smooth muscles or ASM -- normally get just the right amount of exercise to stay toned. However, when inflammation causes bronchoconstriction, those muscles are getting what amounts to a heavy workout, and like any other heavy exercise, the workout makes them muscle bound.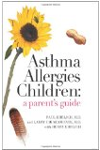 More About this Book
Asthma Allergies Children: A Parent's Guide
Asthma and allergies are at epidemic proportions. It doesn't have to be that way. Two experienced pediatric allergists tell everything a conscientious parent needs to know about these conditions,...
Studies have shown that even at the stage of mild intermittent asthma during controlled stage the diameter of distal bronchi are narrower than normal subjects.
Mucosal inflammation with damaged ciliated epithelium, hypertrophy of bronchial smooth muscles, subepithelial collagen deposition and increased mucus plugs narrowing airways due to impaired clearance are common lung pathologies in asthma patients.
Although exact mechanisms are still debatable, narrowing of distal airways gets worsened with increased severity of asthma and sometimes leads to hyperinflation of lung and poorer response to conventional therapy and eventually steroid dependency and frequent exacerbations.
Continue Learning about Effect of Asthma on the Body