Eczema, which is also called atopic dermatitis (AD), affects 8-15 percent of infants and children, especially those with a strong family history of allergy, the majority of whom develop symptoms in the first year of life. The symptoms can be misleading: Those rosy cheeks that so many grandmothers want to pinch and which are traditionally considered healthy can be an early warning sign for eczema.
Eczema first appears as a rash and then as scaly, flaking dryness, and thickened skin that we describe as lichenification -- a term that evokes lichens, the flaky vegetation you often see on rocks in the countryside. The course the disease takes with individuals is quite variable -- mild cases go into remission by the age of 2 or 3, but more severe cases can persist on and off well into adulthood.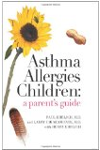 More About this Book
Asthma Allergies Children: A Parent's Guide
Asthma and allergies are at epidemic proportions. It doesn't have to be that way. Two experienced pediatric allergists tell everything a conscientious parent needs to know about these conditions,...
Children who frequently develop dry, reddened skin that constantly itches or burns should be checked out by their pediatrician for eczema. It can affect any part of the body, though it most commonly occurs on the face, neck, or the insides of elbows and knees. The symptoms of the disorder can be soothed with special steroid creams and oatmeal baths that relieve the itching.
This content originally appeared on
doctoroz.com
Continue Learning about Eczema