Your child's eczema symptoms are best relieved with daily moisturizers rather than medications. There is a spectrum of moisturizers starting with lotion and getting progressively thicker as the water content decreases to the petroleum jelly (Vaseline/Aquaphor). The worse the eczema the thicker the daily moisturizer should be (lotion-cream-ointment-jelly). Occasionally the eczema gets so bad that medications are needed. A topical steroid may be required to help calm it down. Rarely an oral steroid is required.
Lotions containing alcohol should not be used because the alcohol will dry the skin. Also steer away from lubricants that contain lanolin, which is derived from sheep and thus may be allergenic, and paraben, a preservative that may sensitize the skin. The CVS pharmacy brand of lubricating cream is a good value and works well. For children with more severe atopic dermatitis, topical steroid creams prescribed by your physician can provide relief from symptoms and should be applied to the skin that has a visible rash as often as three or four times a day.

It is important not to apply steroid creams to unaffected areas -- it increases adverse effects -- or to the face without specific instruction from your allergist. Usually, a milder corticosteroid is used on the face as the rash improves. Your physician will prescribe the appropriate form of topical steroid. Other medications that may be helpful include antihistamines, which make the skin less itchy and, sometimes, antibiotics to clear an infection. The rashes of eczema result not from the disease itself, but from staph germs that infect the skin from the child's nails.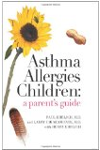 More About this Book
Asthma Allergies Children: A Parent's Guide
Asthma and allergies are at epidemic proportions. It doesn't have to be that way. Two experienced pediatric allergists tell everything a conscientious parent needs to know about these conditions,...
Continue Learning about Eczema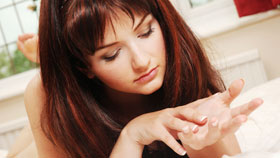 Eczema is a chronic allergic skin disorder that runs in families, resulting in red patches of skin that become extremely dry, itchy and irritated. Learn more about eczema from our experts.