Eczema, like many other diseases, has a way of escalating from an acute condition (that is, one whose symptoms are short-lived) into a chronic one as patients seek short-term relief from annoying symptoms. Since the major problem is that the skin loses water and becomes very itchy, the scratching that follows allows the infection to penetrate deeper. The skin becomes inflamed to fight the infection which provokes more itching, more scratching, and further damage to the skin, allowing more water to escape and on and on.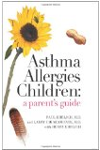 More About this Book
Asthma Allergies Children: A Parent's Guide
Asthma and allergies are at epidemic proportions. It doesn't have to be that way. Two experienced pediatric allergists tell everything a conscientious parent needs to know about these conditions,...
Continue Learning about Eczema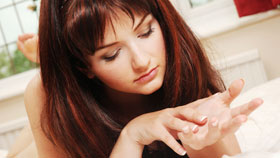 Eczema is a chronic allergic skin disorder that runs in families, resulting in red patches of skin that become extremely dry, itchy and irritated. Learn more about eczema from our experts.