The intense itching and scratching from eczema, often worse in the evening and during the night, keep the skin chafed and sometimes even weeping, oozing, and infected. Often the child with eczema leaves blood-stained sheets by morning because of all the scratching. Continual scratching can lead to the condition lichenification. Scratching often enough and hard enough can lead to infected skin. The damage can become permanent.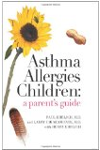 More About this Book
Asthma Allergies Children: A Parent's Guide
Asthma and allergies are at epidemic proportions. It doesn't have to be that way. Two experienced pediatric allergists tell everything a conscientious parent needs to know about these conditions,...
Unfortunately, scratching makes eczema worse. Eczema is damaged skin and scratching does further damage. The tiny tears in the skin that result from scratching allow for bacteria and other contaminants to penetrate. This increases inflammation, worsening the eczema.
It's not the child's fault, though. Eczema is incredibly itchy and asking a child to not scratch is a little like putting him or her in a room full of marshmallows and telling them to not eat any -- it's too much to ask.
Treating the eczema improves the itching, which leads to less scratching, which further improves the eczema. Wearing socks on their hands and taking anti-histamines can also help.
Continue Learning about Eczema