There are several symptoms of eczema. The most common are inflamed patches of skin that appear discolored (usually red, brown or gray) on hands, arms, or knees. These patches are accompanied by intense itching that is usually worse at night. Beyond inflammation, you may notice actual bumps filled with fluid. These can leak when scratched. It's common for your skin to become cracked and scaly, not to mention raw from all the scratching. Eczema can occur anywhere on your body, but occurs a little differently in infants, generally manifesting itself on the head as an oozing, crusty rash.
Eczema is characterized by chronically itchy, inflamed skin. The skin is very red and scaly and may blister and ooze. Scratching and rubbing lead to darkened and hardened areas of thickened skin with accentuated furrows, most commonly seen on the inside of the wrists and elbows, on the face, and on the backs of the knees. Secondary infections of the skin can occur due to repeated scratching. Eczema can resolve and return, and many children seem to simply outgrow eczema.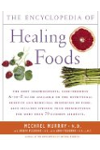 More About this Book
Encyclopedia of Healing Foods
From the bestselling authors of The Encyclopedia of Natural Medicine, the most comprehensive and practical guide available to the nutritional benefits and medicinal properties of virtually everything...
Symptoms of eczema can include flaky skin, red skin, scaly and oozy skin, and skin that feels itchy and/or painful. Symptoms may vary depending on the type of eczema you have. Talk with your doctor about your eczema symptoms.
Continue Learning about Eczema