Besides vigilant moisturizing, you can try an OTC cortisone cream. But to be honest, a 1% concentration probably is not going to do much for you. It is best to get a prescription steroid from your doctor.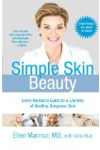 It's a good idea to see a dermatologist if you have eczema. This doctor can effectively diagnose the type of eczema you have and can come up with an appropriate treatment plan. One helpful thing you can do on your own is keep a journal that tracks your eczema outbreaks and any suspected triggers so you can identify and avoid those triggers in the future.
To help treat eczema:
Don't scratch. Put moisturizer on the area. Cover it with a bandage if you need to.
Wear loose, cotton clothing. This will help keep your skin from being bothered by sweat or rubbing.
Try a cream with 1% hydrocortisone. You can buy this at the store.
Continue Learning about Eczema