Here are some recommendations that can help minimize and prevent eczema:
Laundry detergents can cause eczema. We recommend Dreft and other hypoallergenic brands for clothes washing in the first year, especially if your family is prone to eczema. You don't have to wash baby's clothes separately; the whole family can use hypoallergenic products.
Don't dress your child in wool or rough clothes, which can irritate itchy areas. Choose soft or cotton clothing.
Wash your child with a mild moisturizing soap and lightly pat her dry before slathering on a water-based lotion or non-water-based. Do it within three minutes. You can also give your child oatmeal baths, which can soothe itching. Don't bathe your child every day -- every two to three days is plenty -- and spot clean the diaper area. Also make sure you get in those creases between the legs, under the chin and behind the foreskin of your son's penis where schmutz can hide and bacteria can grow.
For medications, you can use steroid creams to relieve the itch (apply after bath, prior to moisturizer) or antihistamines to quell the allergic reaction (prescription ones can be nonsedating). Try to avoid using steroid creams on the face or diaper area; they can thin out sensitive skin there. If treating the symptoms isn't helping, you may want to talk with your doc about other medications that interrupt the inflammatory process.
Relieve some of the pain of raw rashes by using wet compresses soaked in a soothing solution of aluminum acetate. Most drugstores carry Domeboro astringent solution or Burow's solution, which are available as tablets or powder packets that get mixed with water. A wet handkerchief works better than gauze, since gauze can stick and irritate a spot further. Washcloths and towels may be too heavy, preventing the moisture from evaporating.
No bubble baths! And keep bathwater warm, not hot, because hot water stimulates blood vessel dilation, which makes itching worse.
Make sure to wash off chlorine immediately after swimming in a pool or hot tub; it's very drying.
Manage asthmatic conditions, since kids with asthma are more prone to developing eczema. Smoking makes asthma symptoms flare, as can pets, stuffed animals, and feather pillows.
Foods can cause allergic reactions in the form of eczema. We recommend introducing a new food or not serving an existing food four days in a row, so you can better ascertain whether that food may be responsible for the reaction.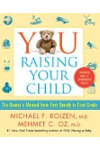 Continue Learning about Eczema