Here's a trick you can use to diagnose eczema: "Draw" on your child's arm with a fingernail. After about ten seconds, the red line will turn white. Really allergic kids will get a "wheal and flare" response, where it goes white first, then gets red and puffy like a linear hive along the line of the scratch.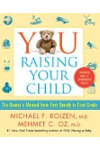 Continue Learning about Eczema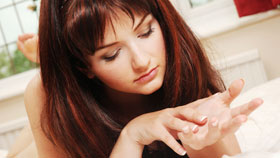 Eczema is a chronic allergic skin disorder that runs in families, resulting in red patches of skin that become extremely dry, itchy and irritated. Learn more about eczema from our experts.