Doctors currently use physical examinations along with your family's medical history to diagnose eczema. Unfortunately, there is no simple test that can be used so you may need to visit your doctor several times in order to get an accurate diagnosis. Skin patch tests may be able to shed some light on the subject. Occasionally, it is necessary to get a second opinion from a specialist, such as a dermatologist or an allergist as well. Through a process of elimination doctors may be able to pinpoint a few specific factors that cause your eczema to flare up making it easier to manage the disease.


As with other kinds of allergies, eczema has its triggers, although it is usually difficult to determine the specific cause. Diagnosis is made on the basis of a physical examination and a thorough history. Unfortunately, laboratory tests are little help. However, the patient may have very high immunoglobulin E (IgE) or allergic antibody levels. Most eczema patients have highly irritable skin so skin testing may not be advisable. Occasionally a RAST test may help pinpoint specific causes.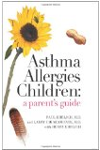 More About this Book
Asthma Allergies Children: A Parent's Guide
Asthma and allergies are at epidemic proportions. It doesn't have to be that way. Two experienced pediatric allergists tell everything a conscientious parent needs to know about these conditions,...
Eczema is primarily diagnosed just by examining the skin. The history of the problem and family history are helpful in making the diagnosis. Rarely a skin biopsy or allergy testing is done to help determine the cause. Dermatologists are experts in this condition and can be quite helpful in diagnosing and treating eczema.
Eczema is usually diagnosed by a physical exam or a skin test. A doctor will look at the dry and itchy patches on the skin to evaluate whether or not it is eczema. A skin test, which is done by scratching the skin with an extract of the substance believed to be causing the reaction, can further confirm the diagnosis. If the scratched area turns red, the result is positive. Scratch tests are not always reliable and since the skin of a person with eczema is sensitive, scratching almost always causes redness. Additional testing may be needed. Consult a dermatologist for more information.
Continue Learning about Eczema