Doctors usually prescribe a topical, not an oral, medication. A prescription topical steroid or a topical nonsteroidal anti-inflammatory - such as tacrolimus (Protopic) or pimecrolimus (Elidel) - reduce inflammation, relieve itching, and moisturize the skin. Steroids may be safer options for treating babies and children because they are time-tested. A patient with moderate to severe eczema must calm the rashy inflammation down and should not worry too much about using a topical steroid. Patients use it temporarily, twice daily for one to two weeks. With mild eczema - normal skin that may have an itchy, dry patch or two - a nonsteroidal anti-inflammatory should work fine and would not have steroid side effects such as thinning or atrophied skin. (These effects happen only with long-term use of topical steroids.)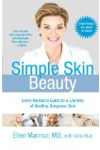 A dermatologist can determine what type of eczema you have and how severe it is. He or she can also come up with a treatment plan based on your medical history. Treatment may include topical and oral medications. A combination of therapies is often used to treat eczema. Some lifestyle changes may be necessary.

Talk with your doctor about therapies that might help treat your eczema.
Continue Learning about Eczema