The prevalence of eczema has doubled from 1995 to 2008. Currently, 10.7% of children are estimated to have some form of eczema, and it occurs more frequently among African American children.
Continue Learning about Eczema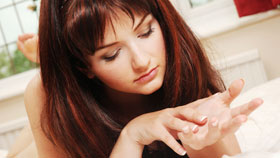 Eczema is a chronic allergic skin disorder that runs in families, resulting in red patches of skin that become extremely dry, itchy and irritated. Learn more about eczema from our experts.