Eczema cannot be prevented but eczema flares can be prevented with the following:
daily moisturizers
limiting baths, showers and swimming
avoiding exposure to chemicals
Dry skin is the issue, so moisturize at least twice a day with a rich, occlusive cream or ointment. Slather on greasy moisturizer (a regular body lotion is not enough) as soon as you dry off after the shower. Wait five minutes for the cream to sink in and put on another coat. You can not moisturize eczema too much. Avoid long, hot baths or showers that dehydrate the skin. Do not try to scrub off the dry eczematic skin, and do not use water or alcohol-based products that dry it out. Strong detergents, harsh acids, and active ingredients and perfumes can all aggravate the condition. Sweat irritates it too, so be sure to cleanse the skin soon after a workout. If you are sleeping in an overheated room, crack open a window so you do not get too warm, and wear cotton clothing to absorb perspiration. Use a humidifier to add moisture to the air if your bedroom is especially dry. It can be a completely dehydrating environment in winter when the radiator is blasting.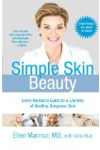 The best known way to prevent eczema is to avoid dry skin. This includes the use of mild cleansers instead of soap and liberal use of effective moisturizers.
Continue Learning about Eczema