Eczema, which affects 10 percent to 20 percent of all infants, is an allergic reaction of the skin that shows up in babies as dry, scaly, red patches -- first on the face, then on the elbows or knees. It's often found in those beautiful creases where milk and sweat can hide. In toddlers, the itchy rash moves to the crook of the elbow, the back of the knee, the face, and the neck.
In babies, eczema may lead to fussiness or irritability (wouldn't you be upset if you couldn't scratch the itch?). The symptoms are made worse by certain foods, bacterial infections, reduced humidity, excessive sweating, and irritants such as wool, soaps, and detergent.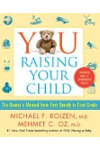 Continue Learning about Eczema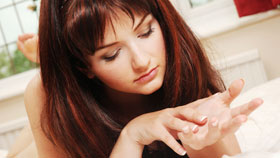 Eczema is a chronic allergic skin disorder that runs in families, resulting in red patches of skin that become extremely dry, itchy and irritated. Learn more about eczema from our experts.