One thing to keep in mind is that eczema is one of the first steps on what is sometimes referred to atopic march--i.e. a possible precursor to a progression of allergic symptoms. More and more, doctors attribute it to problems with early diet--often cow's milk based formulas that are given in the hospital shortly after birth.
The causes aren't completely clear, but heredity plays a role, just as with allergies and asthma. So if you or another family member has eczema, it's more likely than not that your child will also have eczema.
From Good Kids, Bad Habits: The RealAge Guide to Raising Healthy Children by Jennifer Trachtenberg.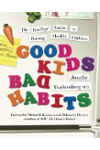 Eczema, or atopic dermatitis, is a chronic, allergic skin condition. It is most common in infants and young children with a family history of asthma and allergies. Patchy areas of skin become dry, itchy, and irritated. In more serious cases, there may also be redness, swelling, cracking, weeping, crusting, or scaling. Eczema can be triggered by any number of factors, including food, soap, detergent, temperature changes, sweating, or other things that irritate or dry out the skin. For some children, flare-ups are few and far between. Others may be faced with ongoing symptoms that can vary considerably in severity, ranging from mild to quite widespread.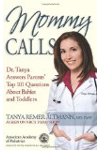 Continue Learning about Eczema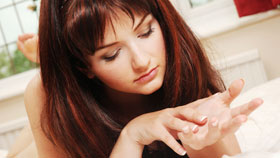 Eczema is a chronic allergic skin disorder that runs in families, resulting in red patches of skin that become extremely dry, itchy and irritated. Learn more about eczema from our experts.