Echinacea used in children or adults has been investigated in a significant number of studies and has not been shown to be effective in lessening cold symptoms or shortening the length of illness. There is some data to suggest that in some of the studies Echinacea had a significant benefit to reduce the incidence of viral infections when taken ongoing through the whole winter, but this result was not consistent among all the better quality larger studies. So this potential benefit may be less than reported.

Certainly, Echinacea is not a major cornerstone of improving immunity against infections, but can be used preventively through the winter cold and flu season.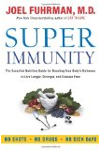 Echinacea may reduce the severity and perhaps duration of some upper respiratory infections. Taking echinacea soon after a cold or other respiratory flulike infection has started may reduce the severity of symptoms. Most of the randomized trials that used echinacea as a remedy were poorly designed.

However, the best of these studies found that taking echinacea extract on the first and second day after the infection started significantly reduced symptoms. In addition, two related placebo-controlled trials reported the beneficial effects of taking high doses of E. purpurea extract or E. pallida roots at the onset of a flulike or feverish infection. Echinacea appeared to reduce the severity of some symptoms (stuffy nose and headache) but not others (cough and swollen glands).

A clinically significant effect of echinacea extract on cold symptoms was demonstrated in 246 healthy adult volunteers who caught a common cold.
Continue Learning about Echinacea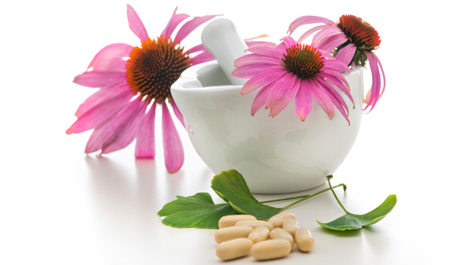 Echinacea is an herbal treatment for colds and other infections, especially those of the upper respiratory system. Derived from the coneflower, echinacea is available in a variety of products – capsules, teas and lotions. As with ...
any alternative medicines please consult your health provider for treatment, correct dosage, benefits and risk factors.
More