The following cautions should be considered before using echinacea:

Situations in which use of echinacea is not advised:
Do not use echinacea (1) in the presence of progressive systemic disease, such as tuberculosis, multiple sclerosis, immunodeficiency or autoimmune disorders or (2) in the presence of a known allergy to plants in the daisy (Asteraceae) family.

Side effects:
There are no known side effects of echinacea, with the possible exception of allergic responses.

Drug interactions:
There are no known interactions of echinacea with any drugs.
Continue Learning about Echinacea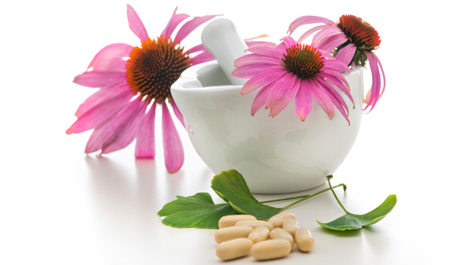 Echinacea is an herbal treatment for colds and other infections, especially those of the upper respiratory system. Derived from the coneflower, echinacea is available in a variety of products – capsules, teas and lotions. As with ...
any alternative medicines please consult your health provider for treatment, correct dosage, benefits and risk factors.
More