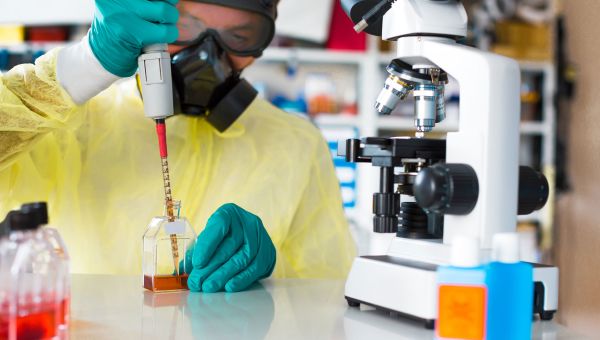 Regulatory approval is pending, but 300,000 doses of the vaccine have already been created.
An experimental vaccine was found to be 100 percent effective against the Ebola virus, according to a new study published in The Lancet.

In 2015, the vaccine, called the rVSV-ZEBOV vaccine, was given to about 6,000 people from Guinea, a country on the west coast of Africa. The people who received the vaccine had been in recent contact with other people who had confirmed cases of Ebola.

Of the nearly 6,000 people who received the vaccine, no one developed Ebola after the 10-day incubation period of the virus.

In another group of the same size not vaccinated, 23 people went on to develop Ebola. Only people over the age of 18 were given the vaccine, so it's unknown how the Ebola vaccine will affect children. Some people reported side effects of the vaccine like muscle pain, headaches and fatigue.

Merck is fast-tracking the vaccine for U.S. and European regulatory approval.

Ebola is a deadly virus that ravaged countries in the West African region beginning in March 2014 and lasting two years. The 2014 Ebola outbreak was the largest and deadliest occurrence of the disease since it was first discovered in 1976. Ebola is caused by an RNA virus, which infects non-human primates like monkeys and gorillas, as well as people. The early symptoms of Ebola, like fever, headache, vomiting and diarrhea, are also symptoms of other diseases or infections, making it difficult to diagnose at first.

Although the Ebola virus is not a risk to the general public in the United States, this groundbreaking vaccine offers new hope for prevention in West African regions.