The dietary guidelines recommend ~5 servings of fruits and vegetables per day for healthy adults, which can be difficult to meet for many individuals. Salad ingredients including leafy greens, chopped vegetables and occasional fruit are not only brimming with vitamins and minerals, they are rich in fiber which will help fill you up for very little calories. Starting your dinner with a salad first ensures you are reaping those benefits instead of skipping the salad at the end after filling up on other components of your meal. Additionally, this practice may help you eat less overall, which is a good tip for those looking to lose or maintain their weight.
Whether you're eating in or dining out, this small change is crucial. It's an opportunity to fill yourself up as well as add fiber and other nutrients to your meal. If you already include a side salad with dinner, wonderful! If you don't, it's time to start, because as long as you don't use high-calorie toppings and dressings, salads are low on calories and high on satisfying fiber. They're also delicious. The point of eating a side salad before dinner is to help fill you up, so you eat less protein, starchy carbohydrates, and fat.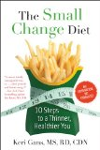 Continue Learning about Eating Habits and Nutrition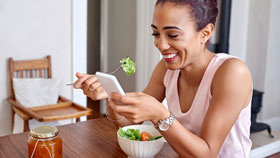 Three meals a day or five? That's only one aspect of the behavior known as eating habits. There is also the matter of style. Do you plan your meals or eat on the run - do you eat when you are happy, sad, or stressed - these are ot...
hers. Recognizing your eating style can help you work to achieve healthier eating habits.
More