Planning meals ahead of time has many benefits. First, it will help you budget your time and money since you will have a set grocery list and set aside time to prep meals. Second, it can help you stick to healthier eating habits. Most of our worst food decisions come when we are on the go and have not planned ahead. If we pack a meal or snack ahead of time that is healthy, we are less likely to make poor food choices like picking up a burger and fries at the drive through. Last, planning your meals can help you avoid skipping meals or overeating later on. If you have a plan, you will find you are less likely to work through lunch and then go home and over eat at night time.
I have to say, when it comes to cooking and food preparation, planning can be the difference between success and failure.

The first piece to plan is what you're going to eat in the next few days. You don't need to have every meal planned out; a couple of good ideas for one or two breakfasts, lunches, and dinners are enough to get you going. This will mean you're not scrambling to figure it out when you need to be making the food. You've done the thinking beforehand, and your task becomes simply preparation.

The next piece to plan is getting groceries. Enter the grocery list. I'm sure you've heard the advice to never grocery shop when you're hungry, and the same can be said for cooking. Shopping when you're hungry leads to poor decisions and often buying too much food. Have a small snack at home before you head out the door if you're at all peckish. Cooking when you're hungry is also a recipe for trouble, because you don't function well on no food, and it can be tempting to throw something together that's less nutritious simply because you've waited too long and now speed is your top priority.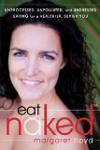 Planning tonight's 5:30 dinner at 4:45 means you might resign to road tripping to your favorite fast food joint. You come home from work tired and lacking the energy and enthusiasm to plan, shop for and cook a healthy and happy meal. At some point, however, you have to stand your culinary ground and come to terms with the fact that, to take responsibility for your health, you need to plan in advance. Meals that happen when you roll the dice for dinner usually prioritize convenience and end up being more expensive and less healthy. But the good news is, anyone can become a great meal planner.
Continue Learning about Eating Habits and Nutrition