The principal reason why people have difficulty adopting a healthful diet is because they have internal conflict. One part of them wants to be healthy, while another wants to do something that is not healthful, usually something that gives them pleasure in the moment, like eating a pint of ice cream. While you hold the carton and spoon in your hands, you want to eat the ice cream. In the larger perspective, you want to be healthy and lead a long, productive life.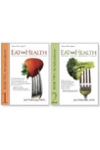 Continue Learning about Eating Habits and Nutrition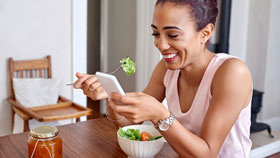 Three meals a day or five? That's only one aspect of the behavior known as eating habits. There is also the matter of style. Do you plan your meals or eat on the run - do you eat when you are happy, sad, or stressed - these are ot...
hers. Recognizing your eating style can help you work to achieve healthier eating habits.
More