Eating a little fat before eating sugar, such as eating it just after or with nuts or olive oil or peanut butter, will slow the emptying of the stomach into the intestine, which keeps your stomach feeling fuller and stabilizes blood sugar levels so you feel full and eat less. Furthermore, since sugars are largely absorbed in the intestine, delaying the passage of sugar into the intestine slows and decreases the rise in sugar level in the blood. Lots of people find that eating less sugar gives them more energy without sleepiness after big meals.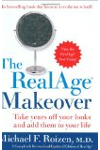 Continue Learning about Eating Habits and Nutrition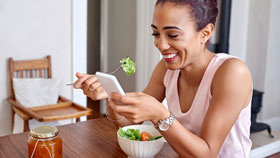 Three meals a day or five? That's only one aspect of the behavior known as eating habits. There is also the matter of style. Do you plan your meals or eat on the run - do you eat when you are happy, sad, or stressed - these are ot...
hers. Recognizing your eating style can help you work to achieve healthier eating habits.
More