Because those salty, crispy, greasy flavors are so over the top, they are practically addictive! Add in junk food sweets with their extreme sweetness and gooey texture and it is no wonder these foods taste heavenly. But taste is deceiving. Many of these tastes were learned in childhood and the good memories that go with them enhance your love of junk food. Also these extreme flavors can actually change the impulse centers in the brain causing you to crave these foods. In reality these foods are disease promoting and do not create wellness. Once in a while junk food is okay but as an everyday fare, not so much.
People eat junk food, well, because it tastes so darn good. We're hooked on the pleasure of eating rich, sweet, and salty foods that look, smell, and taste divine and delight all of our senses. The food industry creates products with this in mind. We consume these products, which alter our metabolism and train our taste buds to desire them, and the food industry further fuels demand for them through alluring advertising. This is a brilliant marketing coup for corporations and an insidious exchange for us -- the food companies get fat bottom lines, and we just get fat bottoms!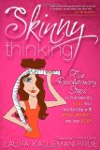 Continue Learning about Eating Habits and Nutrition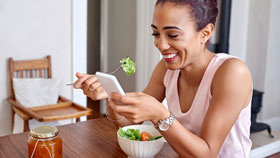 Three meals a day or five? That's only one aspect of the behavior known as eating habits. There is also the matter of style. Do you plan your meals or eat on the run - do you eat when you are happy, sad, or stressed - these are ot...
hers. Recognizing your eating style can help you work to achieve healthier eating habits.
More