When you eat frequently throughout the day, you control dopamine and serotonin, which gives you a sense of well-being. So in order to avoid the 3:00 pm doughnut temptation, fuel up throughout the day with the right food (protein and carbs). That way, you are constantly producing dopamine and serotonin, which keep you alert and relaxed, and you're taking a proactive stance in the battle against bad eating. I recommend eating every three to four hours and eating breakfast within the first hour of waking up. I make it a point to eat something sensible every three hours and, miraculously, I never feel that I'm cranky and starving.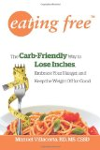 Continue Learning about Eating Habits and Nutrition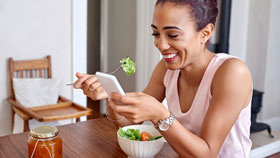 Three meals a day or five? That's only one aspect of the behavior known as eating habits. There is also the matter of style. Do you plan your meals or eat on the run - do you eat when you are happy, sad, or stressed - these are ot...
hers. Recognizing your eating style can help you work to achieve healthier eating habits.
More