Besides contributing what we call "empty calories" (calories without much nutritional value behind them) to your intake, junk food also does less to satisfy you. When it comes to managing your weight, managing hunger is a key priority. Junk food is often full of salt, sugar, fat and calories, and lighter on protein and fiber. It's often the perfect combination of salt, fat and sugar that makes junk food taste so good; while protein and fiber can however go a long way in creating a sense of fullness from a healthy snack or meal. Junk foods are temporarily satisfying and encourage your body to work for more of them. This leads to more cravings for these types of foods and an increase in the calories you consume, and therefore an adverse affect on your waistline.

It's important to be sure you don't feel deprived and allow yourself a treat now and then but junk food should not be a regular part of your week. It can ultimately lead to weight gain because they don't serve to control hunger relative to their healthier counterparts.


All wonderful comments, I have a philosophy that I follow called Nutrient Density vs Calorie Density. Everything I eat I think is this food caloricly dense or nutrient dense.

When foods are nutrient dense they have a greater volume, less calories and more nutrients. When foods are caloricly dense they are less in volume, higher in calories and lighter in nutrients.

To be a trim, fit individual and have satisfaction at the same time you need nutrient dense foods. You will be able to eat a large quantity of food without having to eat many calories and will have plenty of nutrients that you need to be fit and healthy.
Junk foods consist of foods with little to no nutriitional value. These foods are typically high in fats, sugars, and calories and are basically empty calories. When planning your nutritional menu it is important to include foods from all categories such as whole grains, fruits, vegetables, meat,and milk. Fats and sugars should be consumed in moderation.
According to the third National Health and Nutrition Examination Survey, which studied the eating habits of 15,000 American adults, one third of the average diet in this country is made up of unhealthy food, including potato chips, crackers, salted snack foods, candy, gum, fried fast food, and soft drinks. These items offer little in terms of protein, vitamins, or minerals. What they do have is lots of "empty calories" in the form of sugar and fat.

They fill you up so you don't have room for the good stuff -- the food that gives your body a fighting chance to prevent cancer and other diseases.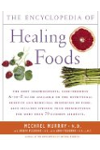 More About this Book
Encyclopedia of Healing Foods
From the bestselling authors of The Encyclopedia of Natural Medicine, the most comprehensive and practical guide available to the nutritional benefits and medicinal properties of virtually everything...
Junk food is true to its name! There are often lots of calories from fat and sugar with little nutrient content. Junk food is low in fiber and often full of refined ingredients. Junk food as a diet staple will not promote optimal growth and development. Some junk food is fine as long as you are eating other health promoting foods.
Continue Learning about Eating Habits and Nutrition