If you've gone for more than four hours without fuel, of course you're going to want to overeat. It is crucial that you have a midmorning snack to tide you over. Keep a healthy morning "extra" on hand by making your morning snack a portable part of your breakfast prep. Bananas and a nonfat Greek-style yogurt (Greek-style yogurt is higher in protein than regular yogurt) are great options.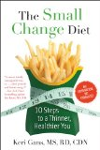 Continue Learning about Eating Habits and Nutrition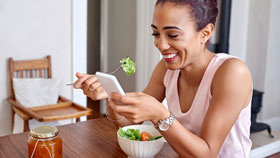 Three meals a day or five? That's only one aspect of the behavior known as eating habits. There is also the matter of style. Do you plan your meals or eat on the run - do you eat when you are happy, sad, or stressed - these are ot...
hers. Recognizing your eating style can help you work to achieve healthier eating habits.
More