In the United States, there are two main entities that define serving sizes: the U.S. Department of Agriculture (USDA) and the Food and Drug Administration (FDA). The USDA's MyPlate provides recommended serving sizes for each of the five food groups and the oil category. In addition, the FDA, which is responsible for most food product labeling, determines the serving sizes used on the Nutrition Facts panel on packaged foods. In many cases, the serving size listed on the Nutrition Facts label is different from the MyPlate recommended serving size. In fact, many of the MyPlate serving sizes are smaller than those listed on the Nutrition Facts label.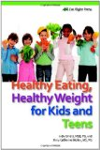 Continue Learning about Eating Habits and Nutrition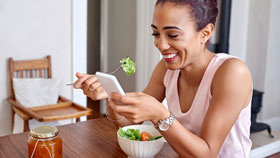 Three meals a day or five? That's only one aspect of the behavior known as eating habits. There is also the matter of style. Do you plan your meals or eat on the run - do you eat when you are happy, sad, or stressed - these are ot...
hers. Recognizing your eating style can help you work to achieve healthier eating habits.
More