The apple slices and cheese win!

Although it's whole grain and may provide some fiber, the average scone packs 400 calories without many nutrients to show for it.

A small apple and one ounce of cheddar cheese comes in at just under 200 calories. In addition, this snack is packed with protein, fiber, carbohydrate and calcium. The protein and fiber in this nutritious snack will help keep you full longer than the scone. It's a great combination to energize and fuel you through a great workout or just until the end of the day.

And bonus... that apple counts as one of your fruit servings for the day!
Around 3 P.M., with lunch a distant memory, many of us reach for a snack to quell our hunger pains and give us energy. While both of the snacks would be a healthier choice than a bag of potato chips or a doughnut, the apple slices with cheese are the better option of the two.

The wholegrain scone may seem healthy on the surface, but it actually provides little to no protein, lots of sugars, few vitamins and minerals, and possibly even hydrogenated fats.

The apple slices and cheese, on the other hand, provide fiber, vitamins, and minerals from the apple, and protein and fat from the cheese. It's the kind of snack that keeps your blood sugar balanced and provides you with the nutrients you need to get through the day.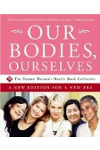 Go with the apple and cheese. You will be getting natural sugar, fiber and vitamins from the apple, as well as some calcium and protein from the cheese. The whole-grain scone can be loaded with sugar and butter and be very calorie-dense.
Continue Learning about Eating Habits and Nutrition