A healthy way to approach breakfast is to start your day as a vegan, by eating proteins and fruit. In this video, fitness expert Jorge Cruise explains some healthy and nutritious ways to wake up vegan and jump-start your day with plant-based foods.
Slow down. Way way down. The faster you eat your breakfast, the less aware you are of what you are putting into your body, and the more you shovel food in mindlessly. The more mindfully and slowly you eat, and the longer you chew, the greater the production of enzymes that ensure digestive health and facilitate the uptake of vital nutrients.

Be mindful of your morning meal. Make breakfast a banquet for all the senses by serving warm aromatic food on colorful dishes. Add flowers, playful napkins, a small book of your favorite sayings to contemplate. Pause before you start eating and look at your food. Be thankful for your food, your day, your time with those you love.

Consider the dozens of people who contributed to your meal: the farmers who grew it, the merchants who transported, stored, and sold it, the people who prepared it. Practice gratitude and respect for the nourishment on your plate and the process that brought it there. Pause and take a moment of silence before you pick up the fork.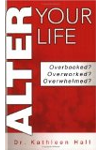 Continue Learning about Eating Habits and Nutrition