Even if junk food or fast food is all that's available, there are often healthier options to choose from. In this video, nutritionist Marisa Moore, RDN, explains which options are most wholesome at a fast food restaurant, or in a vending machine.
Junk food and fast food are the demise of most of us -- fast, cheap, accessible, tasty and rewarding. As with all things, moderation is the order of the day, and sometimes junk food is thrust upon us on a road trip, in an airport or at a kid's party. If you do eat junk, at least walk away when you are full. The world makes it hard to eat well, but you can do it by remaining mindful. Pizza is not inherently bad; it's all about portion size. You know that eating an entire pizza is unhealthy, so don't do it. One slice? Bon appétit!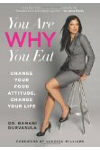 Continue Learning about Eating Habits and Nutrition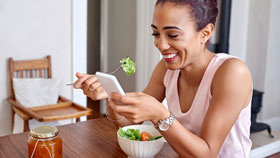 Three meals a day or five? That's only one aspect of the behavior known as eating habits. There is also the matter of style. Do you plan your meals or eat on the run - do you eat when you are happy, sad, or stressed - these are ot...
hers. Recognizing your eating style can help you work to achieve healthier eating habits.
More