It is important to respond to feelings of hunger, which generally mean that your body needs energy. Since this energy will often come from fat, if you have not taken in enough calories to satisfy hunger, it can be considered a message that you are losing fat. Still, you need to satisfy urges to eat and drink with something. Many snacks can satisfy hunger without providing a lot of calories.

Relatively low-calorie foods are preferable, but high-calorie foods might be acceptable if these calories come from foods high in protein and fiber, or complex carbohydrates (a baked sweet potato would fit the bill as a source of protein, fiber, and starch).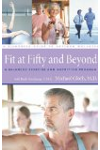 Choose foods that are rich in nutrients instead of rich in calories. Snacks should be thought of as a mini meal suing foods like fruit, vegetables, whole grains, low fat dairy or lean protein foods as the source of best snack choices. Some good snack choices are; low fat or fat free milk with whole grain cereal; a Greek yogurt parfait with berries and nuts; peanut butter with whole grain crackers; or fruit and nuts.
Continue Learning about Eating Habits and Nutrition