There should be no need, or real physical urge, to eat snacks on a slow-carb diet. If you are hungry, you're not eating enough protein and legumes at each meal. This is an uber-common novice screwup. I've been there too. Eat more.

If you're eating enough and still feel the urge to snack, it's a psychological addiction, one that most often goes hand in hand with procrastination.

If all else fails and you must have a snack, go for carrots, but a bag of carrots will hit you like a donkey kick in the stomach, so don't binge. If I snack, I'll most often make a small snack -- 200-300 calories -- out of restaurant leftovers like Thai chicken basil with no rice. If you're really starving, just eat another slow-carb meal. It won't do any harm.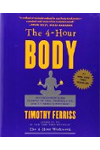 Continue Learning about Eating Habits and Nutrition