There should be no need, or real physical urge, to eat snacks on a slow-carb diet. If you are hungry, you're not eating enough protein and legumes at each meal. This is an uber-common novice screwup. I've been there too. Eat more.

If you're eating enough and still feel the urge to snack, it's a psychological addiction, one that most often goes hand in hand with procrastination.

If all else fails and you must have a snack, go for carrots, but a bag of carrots will hit you like a donkey kick in the stomach, so don't binge. If I snack, I'll most often make a small snack -- 200-300 calories -- out of restaurant leftovers like Thai chicken basil with no rice. If you're really starving, just eat another slow-carb meal. It won't do any harm.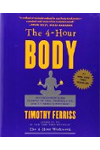 Continue Learning about Eating Habits and Nutrition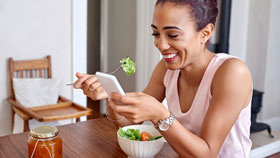 Three meals a day or five? That's only one aspect of the behavior known as eating habits. There is also the matter of style. Do you plan your meals or eat on the run - do you eat when you are happy, sad, or stressed - these are ot...
hers. Recognizing your eating style can help you work to achieve healthier eating habits.
More