The Center for Mindful Eating (TCME) says: "Our relationship to food is a central one that reflects our attitudes toward our environment and ourselves. As a practice, Mindful Eating can bring us awareness of our own actions, thoughts, feelings, and motivations, and insight into the roots of health and contentment."

The Duke Integrative Medicine Internet site advocates mindful eating, which has its roots in Buddhism. Currently, it is being studied by several medical centers and the National Institutes of Health as a method to lose weight, keep it off, and combat eating disorders.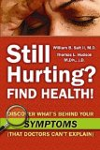 It is important to be aware and mindful of the food you are eating to avoid adding extra unwanted calories. Try to eat off a plate instead of straight out of a box, bag or while cooking. Avoid eating in front of the TV or while busy with other activities. Pay attention to what you are eating so you can fully enjoy the taste and smells of what you are eating. Eat slowly so your brain can get the message that your stomach is full.
Mindful eating helps you focus on the when, why and how you are eating. Mindful eating helps you focus on the calories and nutrition you need with out the mindless grazing we often do when bored or stressed. Mindful eating is eating is a great way to make wise food choices while learning to become aware of hunger cues not emotional triggers to eat. Mindful eating will help you to be present in the moment of your meals and snacks and end emotional eating.
Benefits of Mindful Eating:
Teaches you to be less reactive to stress: We often say there are two primary ways to reach obesity: eat your way there, and stress your way there. Studies show time and time again that mindfulness promotes better mood, less stress, and healthy weight.
Helps you to manage emotions better: Emotional eating is a huge issue in our society. When we resort to food -- or avoid food -- to cope with emotions, we have already lost our ability to handle stress in a healthy way.
Helps recognize & stop automatic behaviors like grazing or picking at food
Helps you get a handle on cravings: If you can learn where your cravings are coming from, what sparks them, what resolves them, and whether they're true cravings or something else, will help you nurture the mind-body connection you make with food on a daily basis.
The mind-body connection to the food you eat is so important to recognize and nurture on a constant basis so that fat loss becomes natural, but it's much more complex than this. Understanding why and how you eat, as well as the things/situations that make you start and stop eating will play a huge factor in your success.
S
top
T
hink
ch
O
ose
P
roceed
H
ungry
A
ngry
L
onely
T
ired
Continue Learning about Eating Habits and Nutrition