One by one, calories add up. If you are trying to lose or maintain weight, cutting out that last-minute bag of chips or extra cookie from the snack tray at the office can make all the difference. By being aware of when you tend to snack on sugary or fatty foods, you can start to change your habits. And by keeping healthy snacks on hand, you'll be prepared when hunger strikes.
Eat an orange or banana as a mid-day pick-me-up. Leave whole fruit that does not require refrigeration out in a bowl; people tend to eat more fruit when it's in front of them.
Stock up on low-fat or fat-free yogurt.
Have a handful of nuts. Walnuts are a heart-healthy choice.
Spread peanut butter on apple slices.
Pair whole-wheat crackers with low-fat cheese.
Dip carrot sticks into hummus spread.
The following are some healthy snack ideas:
Edamame: A Low-fat Simple Snack Ever since news came out about edamame's low-fat, low-cholesterol, and high-protein characteristics, this tasty soybean snack is growing in popularity in the West. Edamame is high in essential fatty acids, dietary fiber, as well as numerous minerals and vitamins, especially folic acid, manganese and vitamin K. Buy fresh at the market and steam or add frozen soybean pods to slightly salted water and boil for 7 to 10 minutes. Prepare ahead of time and refrigerate. Of course, edamame should be avoided by anyone who is allergic to soy.
Go Nuts for a Brain-boosting Trail Mix For a burst of youthful energy, eat a daily handful of nuts and seeds. Enticing choices include almonds, walnuts, sesame seeds, pine nuts, sunflower seeds, pumpkin seeds, flax seeds, peanuts, and pistachios. Nuts and seeds are filled with arginine, an amino acid that helps fight heart disease, impotence, infertility and high blood pressure. Arginine also stimulates the pituitary gland at the base of the brain to produce growth hormones, a substance that begins to decline after age 35; more growth hormones means better muscle tone, improved skin elasticity, increased cognitive function, and other anti-aging benefits. This crunchy snack will satisfy your hunger and keep you from reaching for salty, fatty chips.
Garbanzo Beans: Spread on the Fiber Benefits A spread of garbanzo beans -- also known as hummus -- on whole-grain bread or baby carrots is a delicious light snack that will give you energy while stabilizing your blood sugar level. Garbanzos, or chickpeas, are a good source of cholesterol-lowering fiber. In addition, garbanzos' high-fiber content prevents blood sugar levels from rising too rapidly after a meal, making these beans an especially good choice for individuals with diabetes, insulin resistance, or hypoglycemia. One more thing to consider: Getting full on fiber will benefit your health, while keeping the temptation of fatty snacks at bay. In traditional Chinese medicine, it is said that garbanzos help with some inflammatory skin conditions, like psoriasis and eczema. Pick up some hummus at the store or try making your own!
Say Yes to Yogurt For a thicker, creamier texture, choose low-fat, unsweetened Greek yogurt. Loaded with protein, calcium and natural probiotics, it makes for a tasty snack any time. Enjoy it with fresh or dried fruit, nuts and seeds -- or blend it into smoothies.
Choosing healthy snacks rather than snacks filled with fat and calories will make losing weight much easier. When you feel like you need a snack, go ahead and have one. Just make sure you choose wisely and you can still lose weight!
Here are some of my favorite healthy snack choices:
Fresh fruits and vegetables.
Your healthiest snacks are going to be those that are as close to nature as possible. This means keeping fresh fruits and vegetables on hand.
Potato chip alternatives.
If one of your weaknesses is potato chips, there's a healthy alternative that's easy, convenient, and will give you a satisfying crunch.
When you get home from the grocery store, wash and cut up your vegetables into handy snack sizes so they'll be easy to grab when you're seeking a quick snack:
Baby carrots
Celery Sticks
Broccoli
Cauliflower
Cucumber
Cherry or grape tomatoes
Sometimes crunchy vegetables won't meet your needs when you're craving chips! If this is the case, you may want the salt and the crunch that celery sticks just won't satisfy.
Whole wheat pretzels might do the trick.
Dip your pretzel in some peanut butter for additional taste to bolster your metabolism.
Nuts and seeds
are additional healthy snacks you can eat when you're trying to lose weight. They're full of nutrients your body needs, and can be great choices.
Be careful when eating nuts and seeds, however, as they're high in fat content and calories and eating too many could blow your diet for the day. Keep portion sizes small.
Popcorn
can also be a great snack for someone trying to lose weight. The key is to eat light popcorn or air popped popcorn rather than adding butter or other toppings to it.
Here's a shopping list of easy snacks to keep at home, in the office, or in your bag. You can find these items anywhere and usually three to five favorite choices are enough to satisfy anyone:
string cheese or individual-size cheese
nonfat or low-fat yogurt or cottage cheese
hard-boiled egg
individual can of tuna
nuts (almonds, cashews, walnuts, pistachios, soy) or roasted edamame
whole-grain crisp bread or crackers
turkey slices
raw veggies
hummus
fruit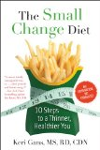 Here are some healthy family snack ideas:
Cereal: low-sugar, whole grain
Cheese: low-fat cheeses and cheese sticks
Fat-free cottage cheese and fruit
Cookies: low-fat oatmeal
Crackers and chips: low-fat, whole grain, baked
Fruit: apples and applesauce, bananas, grapes, oranges, fruit cups in juice (not syrup), pears, berries, melons, kiwis, peaches, nectarines, etc.
Muffins: bran
Nuts: almonds, walnuts, natural peanut butter (trans-fat-free)
Popcorn: air-popped
Popsicles: sugar-free
Pretzels
Smoothies: blend light yogurt with fresh and frozen fruit
Vegetables: mini-carrots, snap peas, cucumber slices, broccoli and cauliflower florets, celery sticks, etc.
Yogurt: light
Snacking is the key to maintaining a healthy body weight. Not eating enough between meals is the reason we binge on unhealthy foods and ultimately gain weight. But smart snacking isn't so easy. When we're hungry we're not always satisfied by an apple and handful of nuts. We crave either fat, sugar or salt type foods.
But smart snacking is the key. Cookies, chips, ice cream and those 100-calorie snacks may taste better than veggies or air popped popcorn but the scale won't agree!
25% of our total daily calories come from our snacks. That's around 600 calories. No wonder we're all battling the bulge. The key to healthy snacking is to avoid commercial high fat and high sugar treats. Best to combine two food groups at each snack. For example, one ounce of cheese and one fruit; or a handful of nuts and ¼ cup dried fruit; or 2 oz. of lean protein such as turkey slices on one piece of whole grain bread. This type of snacking prevents your blood
sugar from rising too quickly and keeps your energy stable for longer.
Craving salt? Ditch the chips and try some salted edamame pods, which are full of protein. 1 cup has 12 gm. of protein.
Craving crunch? Swap the butter caramel popcorn for a handful of pistachios, which have a lower fat content, compared to other larger varieties of nuts. One-quarter cup has 170 calories, 13 gm. of fat and 7 gm. of protein. Peanuts have 18 gm. of fat per ¼ cups and cashews have 23 gm. of fat!
Veggies and dip. The veggies are great but the dips can really set you back in calories and fat. Instead enjoy lower fat hummus, which has half the calories and fat than regular dips and also boosts your fiber and protein. Two tbsp. has 46 calories and 5 gm. of fat. Spinach dip has 100 calories and 9 gm. of fat for 2 tbsp.!
The key is to think about what you're snacking on. Mindful snacking is the only way to prevent bingeing, control weight and keep you energized.
Continue Learning about Eating Habits and Nutrition