Check the label and make sure snack-sized packages contain no more than 10 grams of sugar, no more than 2 grams of fat, and 0 trans fat per package -- not per serving. Don't be fooled by "snack packs" that have three or four servings rather than just one. Personally, I love the snack packs that have 100 calories each; they're a good way to keep treats under control, and it's easy to pair them with an apple or banana for kids on the go.

From The Smart Parent's Guide: Getting Your Kids Through Checkups, Illnesses, and Accidents by Jennifer Trachtenberg.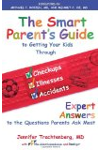 Continue Learning about Eating Habits and Nutrition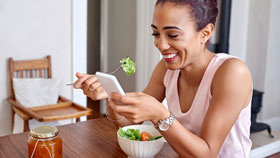 Three meals a day or five? That's only one aspect of the behavior known as eating habits. There is also the matter of style. Do you plan your meals or eat on the run - do you eat when you are happy, sad, or stressed - these are ot...
hers. Recognizing your eating style can help you work to achieve healthier eating habits.
More