In general, you want to choose snacks around 150 calories that are a good source of fiber and protein. Keeping those nutrients in mind will help you select snacks that are satiating. Additionally, you want to keep an eye on sodium, fat and sugar content, as these ingredients can sometimes cause an energy slump after eating. Some of my go-to recommendations include:
Sandwich thin, bagel thin, mini-bagel or English muffin with a dab of all-natural peanut butter
Part-skim mozzarella cheese sticks with red grapes
A hard-boiled egg
Low-fat cheese rounds or low-fat cheese wedges with whole wheat crackers or rye crisp breads
Pre-made tuna salad (without mayo), topped on whole wheat crackers
Apple slices with all-natural peanut butter (i.e. without hydrogenated oils)
Homemade trail mix with dried fruits, nuts and seeds
High fiber granola bars or a handful of high-protein, high-fiber dry cereal
Non-fat plain Greek yogurt or low-fat cottage cheese with your own fruit topping
Sliced peppers, carrots, celery dipped into hummus
Rolled up fresh slices of nitrate-free lean deli meats in lettuce wraps
Fruit cups packed in their own juice with a non-fat yogurt cup.
Choose snacks that contain a lot of nutrients and fiber, and make sure your snacks contain both carbohydrates and a source of protein. The carbohydrates provide you with some energy and the fiber and protein help make the energy last longer, keeping you full longer. The combination helps to maintain a slow rise and prevents a spike and quick fall in blood sugars. An easy way to remember this is that your snacks should contain two food groups.

Watch portion sizes. Aim for 100 to 150 calories per snack. That said, 150 calories from a chocolate bar or donut is not a healthy option, since it only provides fat and sugar. Instead, choose healthy foods like an apple and 1 ounce low-fat cheese, an orange and small 100 grams container of low-fat yogurt, or six whole wheat crackers and 1 tablespoon of peanut butter.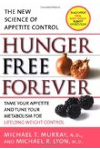 Continue Learning about Eating Habits and Nutrition