Choose at least four to five servings such as:
1 medium piece of fresh fruit;
4 oz 100% fruit juice;
1/2 cup canned, cooked, or chopped fruit;
1/2 cup cooked vegetables;
1 cup raw vegetable or salad;
6 oz vegetable juice.
There are two simple ways to imagine the actual size of a "serving" of fruit and vegetables. Nutritionists describe a serving as being approximately the amount that can fit in the palm of your hand, or the amount found in a small glass of vegetable or fruit juice. Most Americans think of servings as being much larger than they are because of the way we use the word. It's easier than you think to get enough fruits and vegetables into your diet.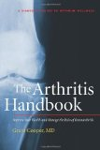 Continue Learning about Eating Habits and Nutrition