Snacking can be a great way to keep your cravings and hunger "in check" in-between meals. The goal is to keep snacking under control by choosing balanced foods, and keeping calories around 150 calories per snack.

How many snacks you should eat daily depends on your calorie needs, physical activity, and hunger level. Everybody is different, so pay attention to what your body needs. Also evaluate your eating patterns. Do you skip breakfast but get hungry before lunch-time? Plan ahead and pack a balanced snack to munch on before lunch-time so you don't end up over-eating. Be sure you're drinking adequate water as well, as often times we misinterpret dehydration for hunger.

You can find ideas for healthy snacks right here on Sharecare by searching for the phrase "Healthy Snacks" in the question search bar.
Healthy snacks are a great way to keep you eating the 5-6 times a day needed to keep your metabolism revved and burning those calories. Skipping meals often takes your metabolism into starvation mode where it hangs onto every calorie as its not sure when you will decide to fuel again. Never run on fumes. Fill your tank with fiber, water and essential nutrients. Take care of your body like you would your car. Proper maintenance checkups and fill that tank.
Snacking is a very good habit as long as you keep the portion size small and calorie count low. You are allowed up to three snacks per day to be eaten between breakfast and lunch, lunch and dinner, and after dinner, if genuinely hungry. Snacks are a good way to keep your metabolism running throughout the day. However, unhealthy high-fat or -sugar snack choices lead to weight gain.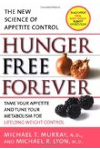 Continue Learning about Eating Habits and Nutrition