When you travel, you might be exposed to new delicacies that you'll want to sample. As long as you're careful, you can try most new culinary experiences without doing any real damage. This means eating foods low in effective calories and -- when confronted with something that doesn't meet your culinary criteria, but presents a dining experience far too tempting to turn down completely -- opting for a predetermined number of bites, preferably two or less! Savor the taste and appreciate the experience, but don't get carried away. You are not required to be wasteful.

Many restaurants are willing to offer sampler selections. This allows a few people to share without accruing excessive calories individually. Even if such a selection is not available, take advantage of sharing desserts anyway. Many restaurants will split a selection and serve it on separate plates. Finally, don't be afraid to request that your treat be packed to go. Depending on the durability of the selection, some treats can be savored again the next day when your calorie count totals can better afford it.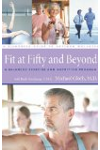 To try new foods without gaining weight while traveling, make an extra effort to stay aware of yourself and your actions. Doing this helps you make mindful choices.
Here are a few things to consider:
The day's activity level. Reminder: managing weight is about balancing energy in (food) vs energy out (activity)
Portions when ordering meals
Keeping up your water intake
Finding ways to get movement in your day (hotel gym, walks, exercise in the privacy of your hotel room)
Continue Learning about Eating Habits and Nutrition