Goals for improving eating habits are as numerous and individual as the people who want to change their diets. However, some eating goals pop up more frequently than others, and they have several common themes. We often get comments such as: "I want to consume fewer calories," "My goal is to eat less fast food," or "My goal is to cut sweets and desserts out of my diet."

These are great ideas, but they are too general. Remember, setting a goal requires you to be specific -- the more specific, observable, and measurable the goal, the more likely you are to succeed. You need to identify a behavior that is observable and that can be measured. You need to be sure that it is a goal you can achieve -- don't set yourself up for failure. How could you make the goal, "I want to consume fewer calories" specific, observable, and measurable?

We came up with a more specific goal of "eat 1,900 calories per day." This is observable, because you can see yourself putting portions containing a certain number of calories into your mouth. Also, calories can be counted or measured. Calorie content can be found in books or on the Internet, and labels on most foods identify the number of calories in a serving (be sure to double check the number of servings in a package or a container -- often there are more than one).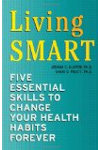 You may improve your eating habits by setting SMART goals. Before you start, think about your overall diet and lifestyle, your eating habits, and the improvements that could be made. You may break down a long term goal into shorter term goals. Now, simply follow the acronym S.M.A.R.T. to help you set your goals and to be on your way to a healthier, nutritious you.
Specific: The more specific the goal is, the greater chance of accomplishing it.
Measurable: Quantify your goal by making sure to include a numerical value that will specify 'how much' or 'how many'. This will help you measure your progress.
Achievable: Set goals that are realistic for you to attain.
Relevant: Tailor your goals to you and your lifestyle. Everyone has different goals and different ways to achieve them but only you can determine which goal has importance to you.
Timely: Establishing a time frame can help create a sense of urgency in order to accomplish your goal. You can choose a specific calendar date or even a special occasion like an anniversary.
For example, let's set a SMART goal about eating more fruits and vegetables assuming you already eat some. Replace a general goal of "I will eat more fruits and vegetables this year" with "I will eat at least 5 servings of fruits and vegetables at least 5 days a week by May 1st". If you currently eat 0 servings per day, it may be more realistic to replace 5 servings with 2 servings. Once that short term goal of eating 2 servings of fruits and vegetables is reached, you can start with a new goal of 5 servings.
To set timely and achievable goal related to weight loss, keep in mind that healthy weight loss occurs at an average rate of 1-2 lbs per week.
Continue Learning about Eating Habits and Nutrition