Always portion salad dressing on the side, allowing 2 tablespoons per portion. A vinegar and oil dressing is best, choosing either olive or canola oil. There are many vinegars on the store shelf. I prefer the white balsamic vinegar.
When you are eating out at a restaurant, ask for the salad dressing to be served on the side. This is a great technique to do at home as well. The second step to limiting the use of salad dressing on your salad is to dip your salad in the dressing instead of pouring the dressing over your salad. If you are using oil on your salad you can add more vinegar than oil to help cut back on the amount of fat and calories from the dressing for your salad. You can also use the reduced fat salad dressings to help cut back on the calories obtained from the salad dressing.
Make sure you use the correct serving size (generally 2 tablespoons) and pass up any other added fats in your salad (i.e., cheese, bacon bits, and croutons). Another trick: Put the dressing on the side, dip your fork in the dressing, then spear up your lettuce and veggies; if you used to ladle on the blue-cheese or Thousand Island dressing, you'll save hundreds of calories without denying yourself the taste you love.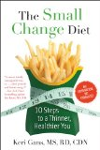 Continue Learning about Eating Habits and Nutrition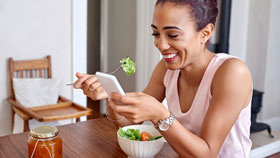 Three meals a day or five? That's only one aspect of the behavior known as eating habits. There is also the matter of style. Do you plan your meals or eat on the run - do you eat when you are happy, sad, or stressed - these are ot...
hers. Recognizing your eating style can help you work to achieve healthier eating habits.
More