Some people will attempt to make you uncomfortable because you are eating healthfully. Your change in behavior may make them uncomfortable because you are forcing them to examine their own unhealthy practices. If you look for approval from someone who is struggling on that issue, you generally will not get a positive response. Don't let people with unhealthful and self-destructive food habits influence your food choices. Control your health destiny. Don't let the reaction of others subconsciously prevent you from adopting this program. Regardless of the illogical motives of the unconscious mind to save face, you actually lower your social status by letting these forces govern your life's choices.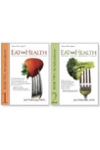 Continue Learning about Eating Habits and Nutrition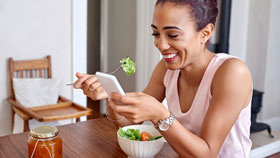 Three meals a day or five? That's only one aspect of the behavior known as eating habits. There is also the matter of style. Do you plan your meals or eat on the run - do you eat when you are happy, sad, or stressed - these are ot...
hers. Recognizing your eating style can help you work to achieve healthier eating habits.
More