Choose baked, grilled, or broiled chicken, removing the skin if necessary, even from barbecued or fried chicken. Stir-fried and sautéed chicken with veggies are other tasty options (request that they use as little oil as possible). Pass up chicken entrées that include heavy cream sauces, or request the sauce on the side.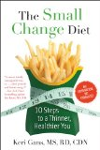 Continue Learning about Eating Habits and Nutrition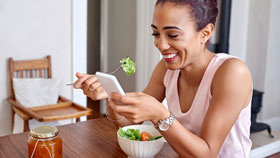 Three meals a day or five? That's only one aspect of the behavior known as eating habits. There is also the matter of style. Do you plan your meals or eat on the run - do you eat when you are happy, sad, or stressed - these are ot...
hers. Recognizing your eating style can help you work to achieve healthier eating habits.
More